Fanfiction
A separate area wherein storyteller Joshua T. Calkins-Treworgy shares some of the fanfiction works he has written over the years. Original material, but based in other intellectual properties/franchises. I decided after putting up "Strength of the Way" that this material needs its own section.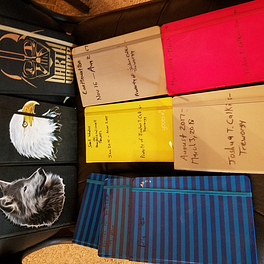 The Storyteller's Corner
Discussions on the art of narrative and exclusive fiction from Joshua Calkins-Treworgy.